About Advanced Climate Technologies, LLC
At Advanced Climate Technologies, LLC (ACT) we are passionate about providing practical solutions to the linked challenges reducing energy costs, reducing fossil fuel reliance and encouraging sustainable local development. ACT's focus is to be the North American leader in providing sustainable biomass-based heating solutions for institutional, commercial and multi-family buildings by providing our customers with superior service and state-of-the-art technologies.
---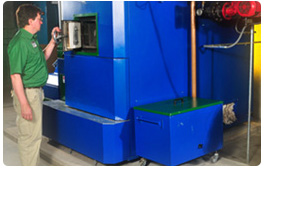 Our management team brings together more than 40 years of combined corporate and professional experience in the fields of renewable energy project management and manufacturing innovative boiler systems.
ACT's headquarters and manufacturing facility are located in Schenectady, New York where we oversee our North American sales and service network.


---
What is bioenergy?
Bioenergy (or Biomass) boiler systems use renewable biomass, such as wood chips and wood pellets, as their fuel source instead of non-renewable fuels such as gas and oil.